​Servicing Orlando, Tampa Bay, Clearwater, St Petersburg & Sarasota Area with professional and honest service. Also, we go the extra mile in every copier service repair job and that makes our customers refer us as most reliable copier service company available.
With Tampa Bay Copier Services, our customers our best advertising; therefore, you are our number one priority.
We always help our customers with affordable prices on parts, toner, service, sales, rental or rentals or repairs.
Canon, Copystar, Kyocera, Konica Minolta, Samsung, Sharp and more.
Orlando | Tampa Bay | New Port Richey | Clearwater | St Petersburg | Sarasota

813.520.6243For A Quick response For Service and RepairTampa Bay Copier Services

Takes care of the copying and printing problems while you take care of business.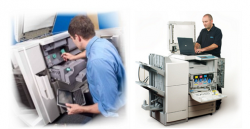 SERVICE AND LEASINGSame day copier repair service we travel to you Call Us Today! Used and new copiers for sale. New copiers at competitive pricing and great maintenance contracts.Financing available for new and used copiers.Used copiers fully inspected and tested.Rent a copier as low $60.00 per month Contact us today for more details!Major brands like Canon, Copystar, Konica Minolta, Kyocera, Samsung, Sharp
Tampa Bay Premier Copiers & Printers

provides on site emergency service and regular scheduled maintenance for digital copiers, fax machines, and printers. Your office machines are serviced by factory trained and certified technicians. Tampa Bay Premier Copiers & Printers
also supports network connected systems and can connect individual machines to your office network or corporate intranet. Service calls are handled with a fast response time during regular business hours. You can maximize your savings by purchasing a maintenance agreement for your office copiers, printers and fax machines.

Tampa Bay Premier Copiers & Printers

is number one with copiers in Tampa, copier repair, copier sales & used copiers for sale we sell sharp copiers & Samsung copiers Waterford has been selling and servicing copiers in New Port Richey and performing copier repairs in New Port Richey, copier repairs in Tampa, office equipment to the smartest customers in the Tampa, Hillsborough, New Port Richey, Pasco, Pinellas, St Petersburg, Orlando & Sarasota Area.

Tampa Bay Premier Copiers & Printers

offers a wide range of both new and preowned digital imaging equipment that will cover all your business needs for copy, print, scan, document filing, secure data, and faxing - all in one convenient reliable machine. We started as a service base company and after five years and have never strayed from the thought; "Service Is Everything" so getting the service your company needs, when you need it is a snap. Small business or large,
Tampa Bay Premier Copiers & Printers has you covered

Call to schedule a free inspection of your office machines. Tampa Bay Premier Copiers & Printers
can help save money on your office copier, fax machine and printer by purchasing a maintenance agreement.

Connectivity Support-Tampa Bay Premier Copiers & Printers
can save your business a lot of time and money by reducing operating cost and increasing efficiency. Tampa Bay Premier Copiers & Printers
can help your IT department with integrating your office machines into the office network. But if you don't have an IT department,
Tampa Bay Premier Copiers & Printers
can integrate your digital copiers, printers, fax machines and network scanners into the local area network. Or if your small business doesn't have a network, we can design and build one for your office. You can maximize your assets by sharing files and systems through a local network or VPN.
Tampa Bay Premier Copiers & Printers
offers your small business a free consultation about setting up a network or integrating your office machines into the network.

Service Request

You can place a service call for your digital copier, fax machine or printer by clicking on the "Service Request" link. Please provide the phone number and extension so we can reach the contact person.

Maintenance Agreements
​
Basic Contract includes unlimited service calls and covers cleaning or adjustments but excludes parts, consumables (i.e. drum, developer, fuser, feed rollers, filters) and supplies (toner, paper and staples).

Full Contract includes unlimited service calls and covers cleaning, adjustments, parts, consumables (i.e. drum, developer,fuser,feed rollers, filters) and toner.

Tampa Bay Orlando Copier Services repairs and services all kinds of brands and models. service on:
Canon, Copystar, Konica Minolta, Kyocera, Samsung, Sharp and many more

813.520.6243